Accessibility information for those with mobility impairments…
Our location at Angel Rock is built on ancient limestone, therefore none of our cottages or vacation homes have basements, which in most cases means that the use of between 3 and 7 steps is required to enter the building.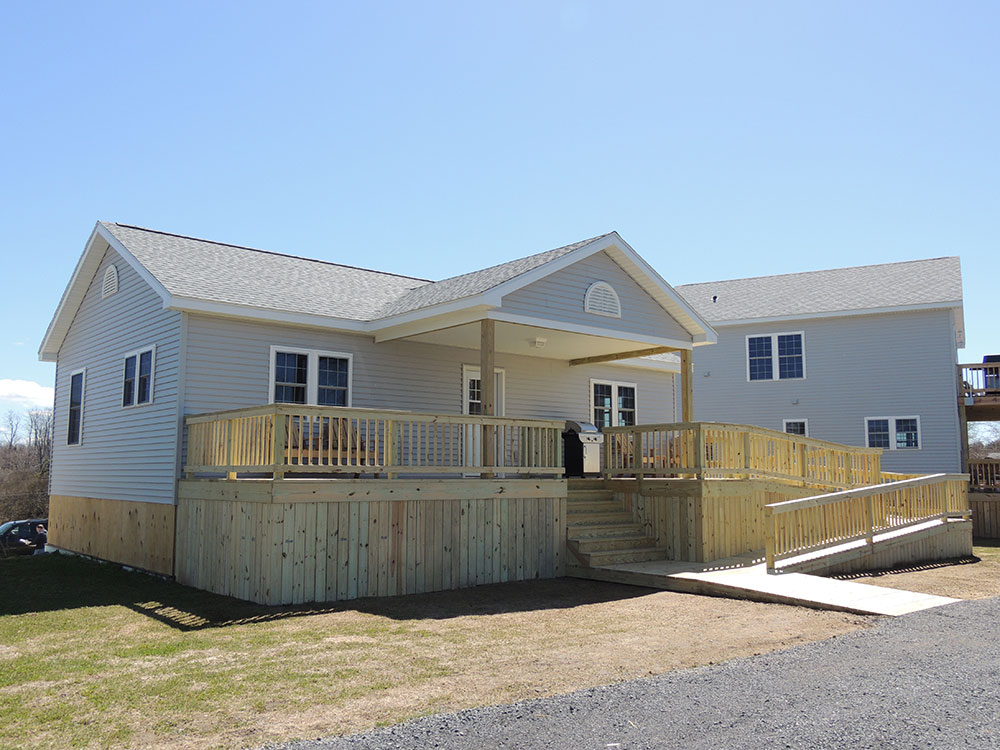 Vacation Home #17
We do offer one fully handicapped accessible vacation home – #17. This home offers guests the choice of using either a ramp or stairs for entry. It also has a fully handicapped accessible bath with roll-in shower and grab bars, plus a wider door opening in one bedroom.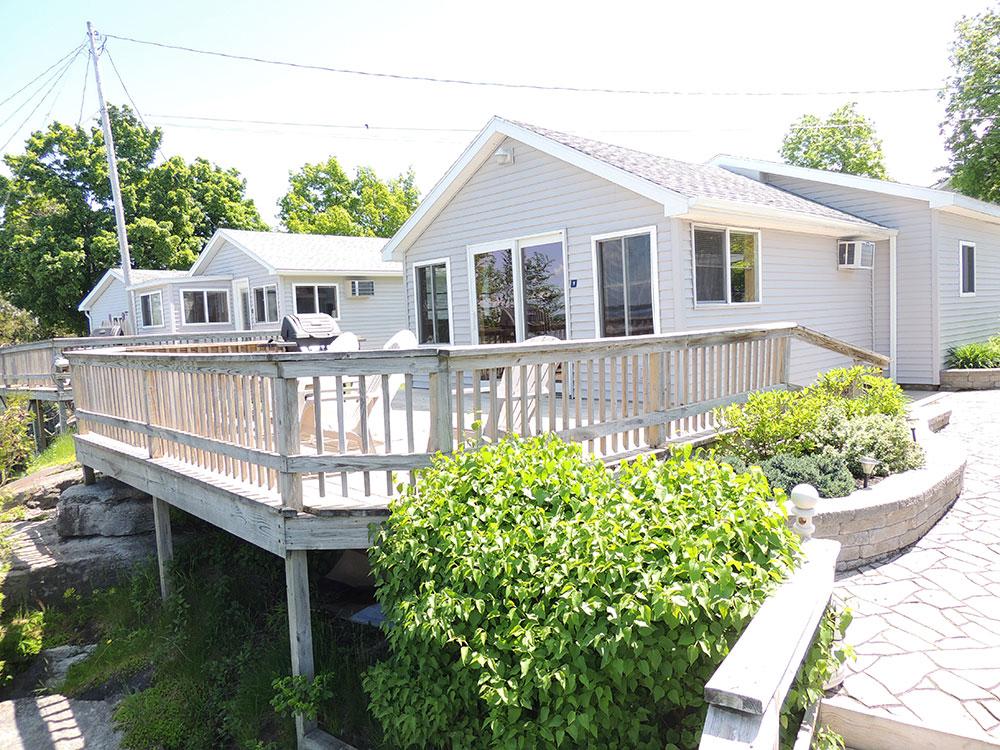 Cottage #5
Cottage # 5 has a ramp entrance instead of stairs, but does not offer the handicapped accessible features of #17. This is a good choice for someone who uses a walker, but does not need an ADA bathroom.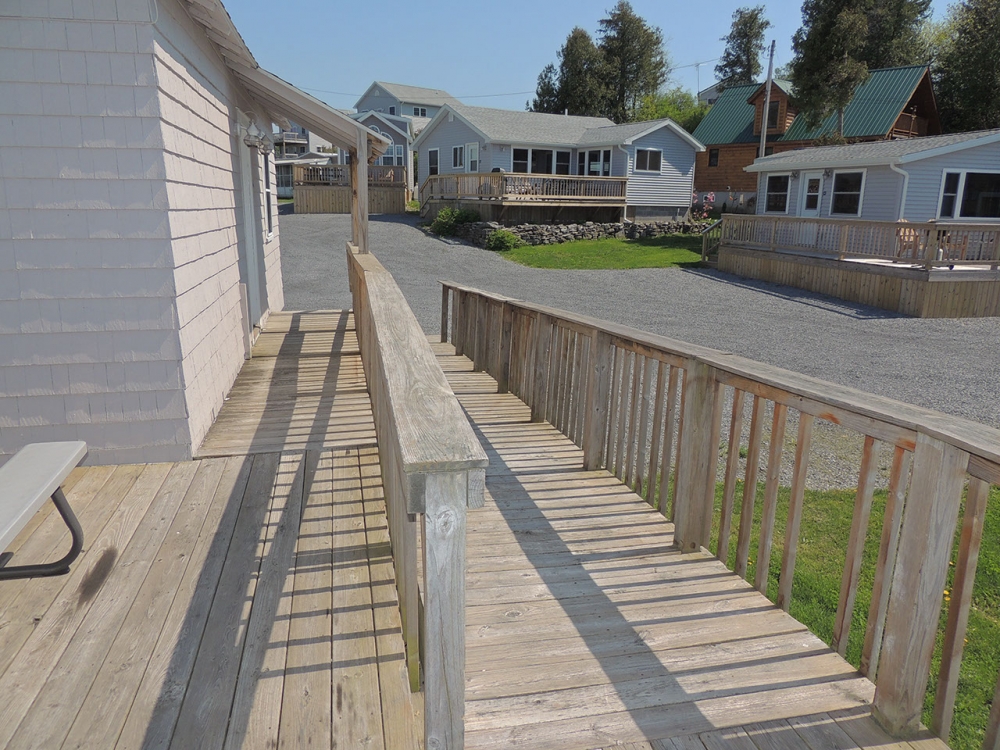 Cottage #24
Cottage #24 has a ramp entrance as well as stairs, but does not offer all of the handicapped accessible features of #17. A unique feature of this cottage is the cabinets beneath both the stove and sink that open with space to roll a wheel chair underneath. The bathroom has both a handicap accessible roll-in shower and a full sized tub shower.
Walkway to Waterfront Cottages and Dock
Our waterfront area is built into a hillside, and our five waterfront cottages, (#1, #2, #3, #12 & #13), along with our dock area, do require the use of stairways & walkways to reach them. These cottages should not be chosen by guests who find stairways to be a challenge.
 Poolside
Our heated seasonal outdoor pool is also fully handicapped accessible – with both an ADA compliant bathroom and a pool lift, plus two pool area entry gate options, one with 3 steps and the other on level ground.
Please call our office at 315-654-2495 if you have any questions or concerns about accessibility.