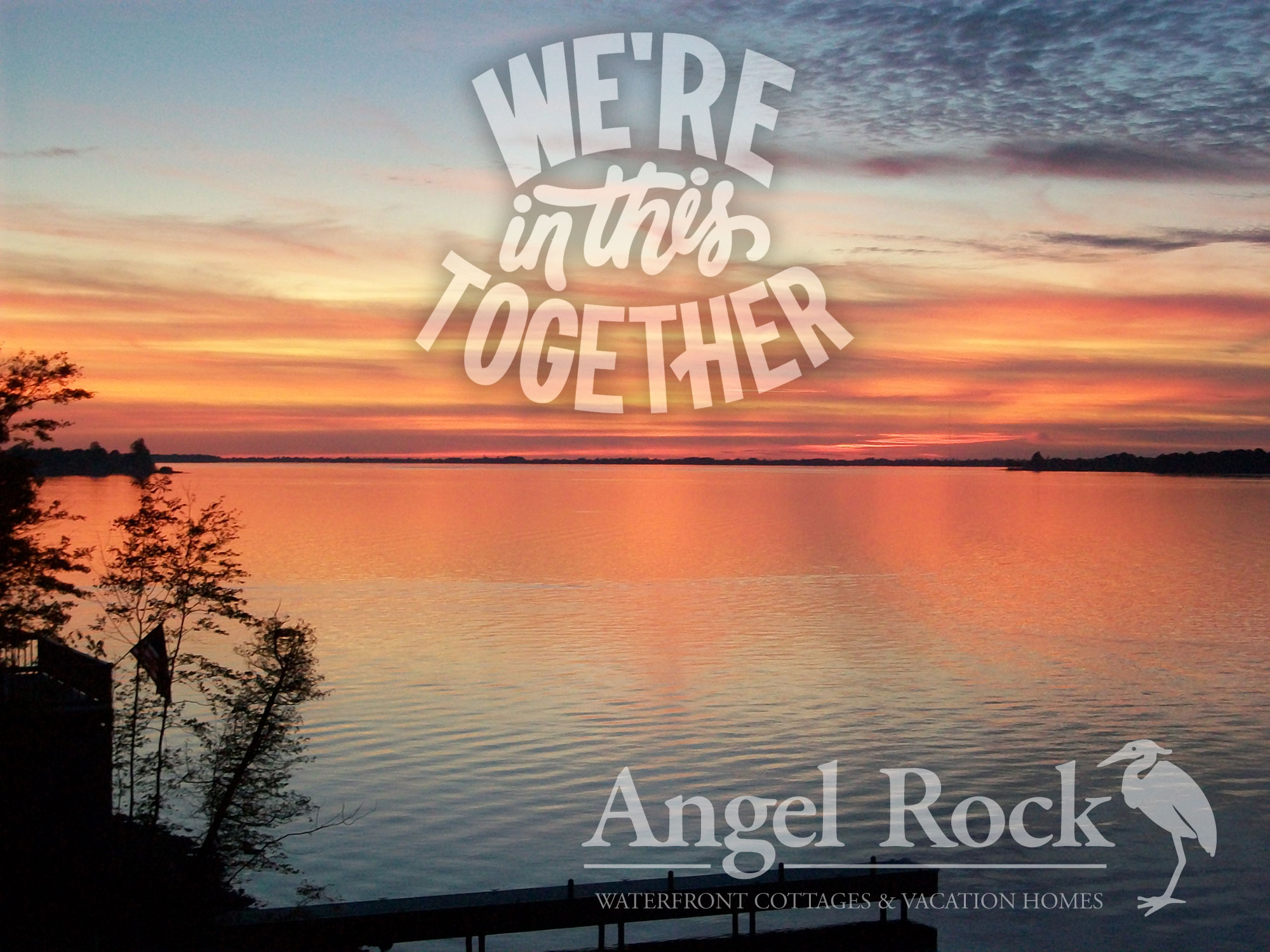 Angel Rock Cottages continues to thoroughly monitor the development of the Coronavirus (COVID-19) around the world. We follow the guidelines and recommendations of local, national and international health authorities and governments.
The health and safety of our guests and staff is always our top priority. With regard to Coronavirus (COVID-19), we wanted to provide answers to questions you may have now and in the future.
Please refer to the information below for guidance; we will continue to update this page as new information becomes available.
General Information
We are OPEN and welcoming guests to our property. Should we make any updates for visiting Angel Rock, we will post them for you here.
Our standard cancellation policy remains in effect.                                                                                  Option 1: 50% pre-payment.  Rental pre-payments are non-refundable. If you must cancel, we will try to find another guest to take over your reservation. If we do re-rent it, we will deduct a handling fee equal to one night's stay from your pre-payment and issue you a refund of the balance. No refund will be issued if your rental remains vacant. Refunds are never issued on one or two night stay reservations.                                                                                              Option 2: Worry Free Booking. Worry-Free Bookings™ provides a 100% reimbursement if an unforeseen illness or health condition should occur up to 14 days prior to the guests arrival date or during the guests stay that prevents them from attending or completing their booking.  Costs 10% of the reservation.   Reservations must be paid in full at time of booking.   Cancellation reasons are listed in the terms and conditions online.
Our rentals allow for recommended social distancing as each unit is self contained no shared hallway, etc.
Stringent sanitation procedures are already part of our daily operations. We use EPA approved virus killing cleaning products on all surfaces and clean each rental thoroughly between guests. In addition, hand sanitizers are available in convenient locations for guest use and our staff is receiving ongoing reinforcement for preventative measures following CDC guidelines
We continue to implement preventative measures in line with recommendations from the CDC, state, and local health officials.
Guest Information
We are limiting contact between guests and employees. We do have immune compromised staff and request the best efforts of guests.

Please bring a mask with you and wear it when you have interaction with staff or guests from different rentals.

Payment of your final balance is due

prior to arrival

. You will receive a text 4 days before your arrival to make your final payment and fill out the guest registration form. 

Once we have your final payment and your guest registration form, you will receive a text with your door code or your rental has a key (depending on your rental).  Your rental will be unlocked and an informational "Things to Know" sheet will be left on the kitchen table.  This sheet includes lots of important details, including the WiFi password.

If you need to communicate with us during your stay please call the office at 315-654-2495 or text 315-501-0423.

If you must come into the office, you will be requested to wear a mask.  We have also added a plexiglass protector in the office for additional safety.

Only 1 guest at a time will be permitted in the office.

Our pool is open from mid May until mid September. Please be respectful of other guests on the property, use social distancing practices and try to limit your time at the pool on busy days so that all guests may enjoy it.

It is strongly encouraged, if possible, for you to purchase your groceries at your regular store prior to your arrival. 

Area restaurants are open for indoor dining  – many also offer outdoor seating and take-out – and they all appreciate your support.   

We greatly appreciate your stay! We are in this together, and doing everything we can to ensure a safe fun-filled getaway!
We greatly appreciate your stay! We are in this together, and doing everything we can to ensure a safe fun-filled getaway!
Please note: Conditions are ever changing and our policy may change before we have the ability to update this page.  Please email stay@angelrock.com for the latest policy.