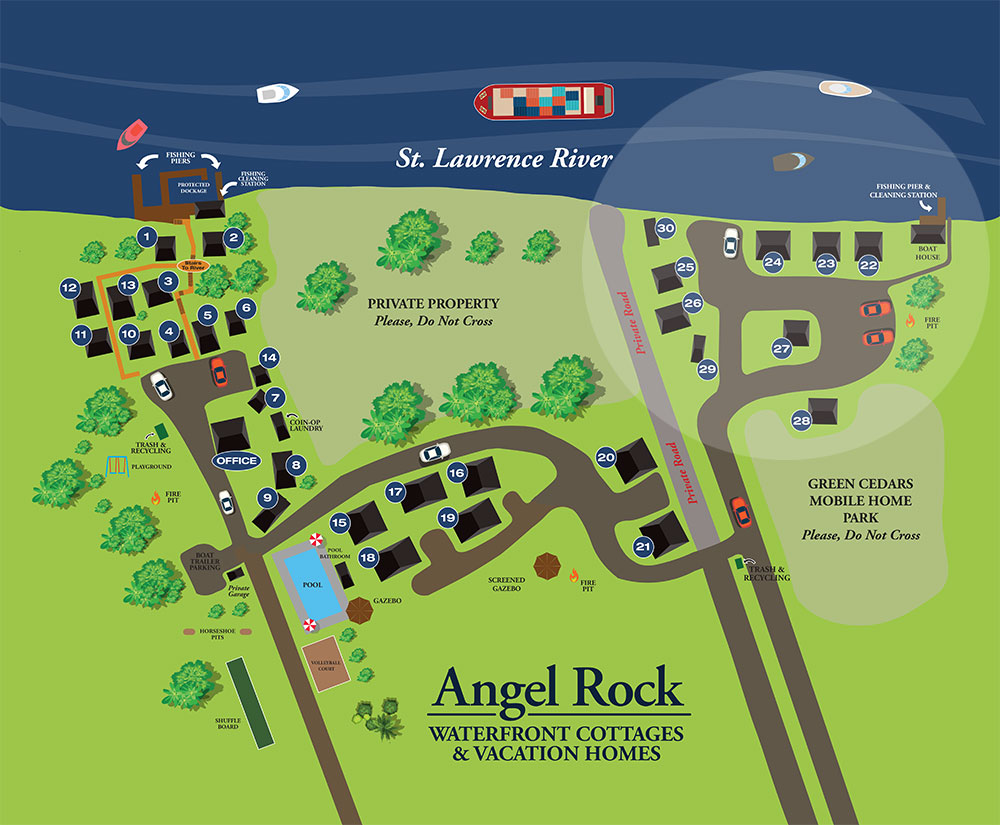 Welcome to Green Cedars, now under new ownership, adjacent to and becoming part of Angel Rock Waterfront Cottages.   This beautiful Thousand Islands retreat is located in the Thousand Islands Region of upstate New York just minutes from Clayton, Cape Vincent, Fort Drum and Watertown. 
 All cottages and park model homes are either located directly on the waterfront or offer outstanding water views of the beautiful St. Lawrence River.   Cottages #25, #26, #27 and #28 have been completely renovated, upscale Angel Rock style.  While cottage #22, #23, #24 retain their more rustic cottage style charm.   
 We have also added two new rentals, beautiful brand new park model homes.  Each home has upscale features such as a fireplace, dual zone heat and air, wine refrigerator and flat screen TVs.